The popular theme was made famous by Disney's Fantasia. Grieg intended it to depict a creepy underground world full of trolls and goblins - the perfect soundtrack for trick or treating!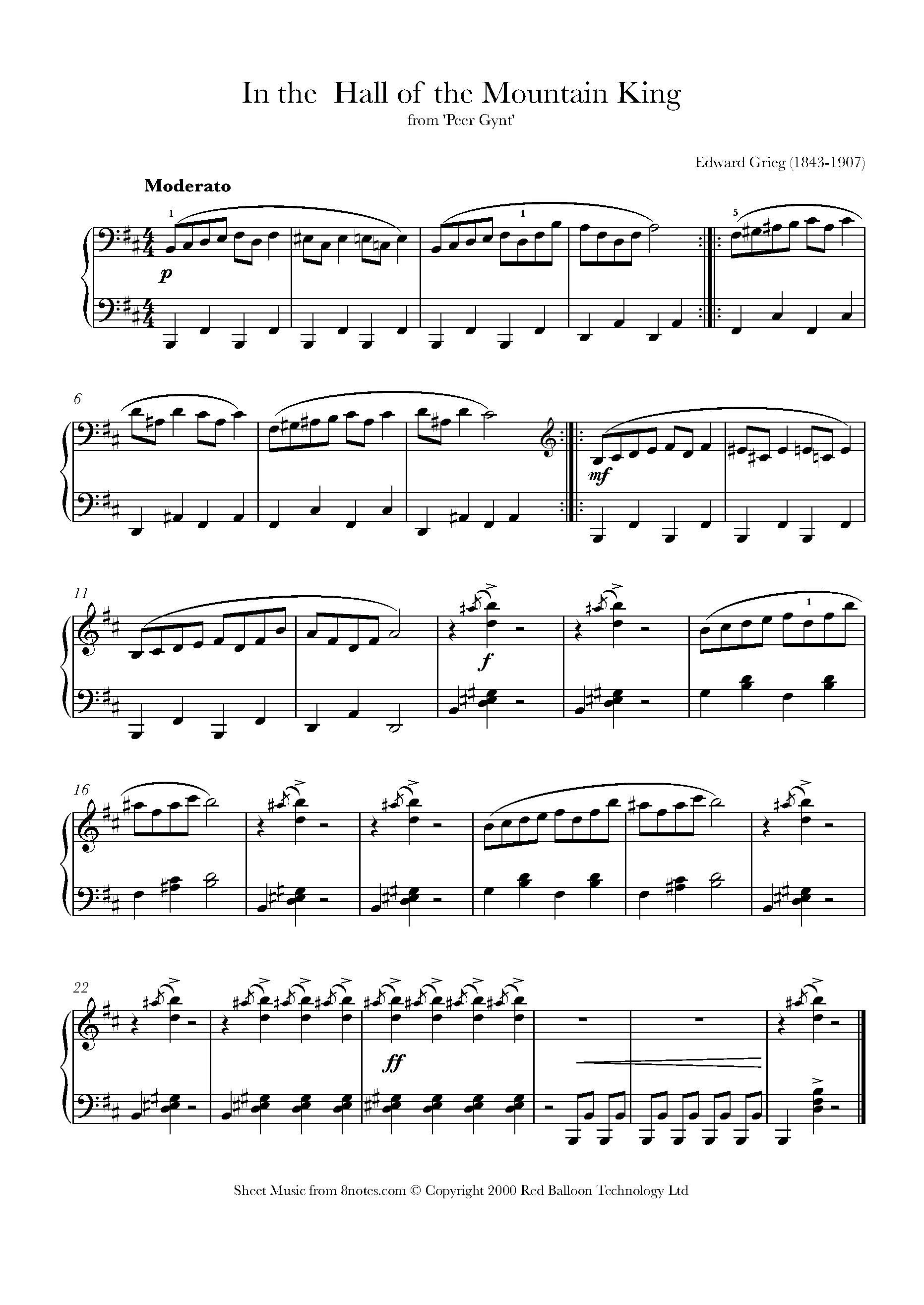 In the Hall of the Mountain King (Peer Gynt)
With more than a touch of graveyard lugubriousness, this piece is probably the most famous of all funeral marches. It has been used at the funerals of politicians such as John F Kennedy and Winston Churchill as well as appearing many times in popular culture.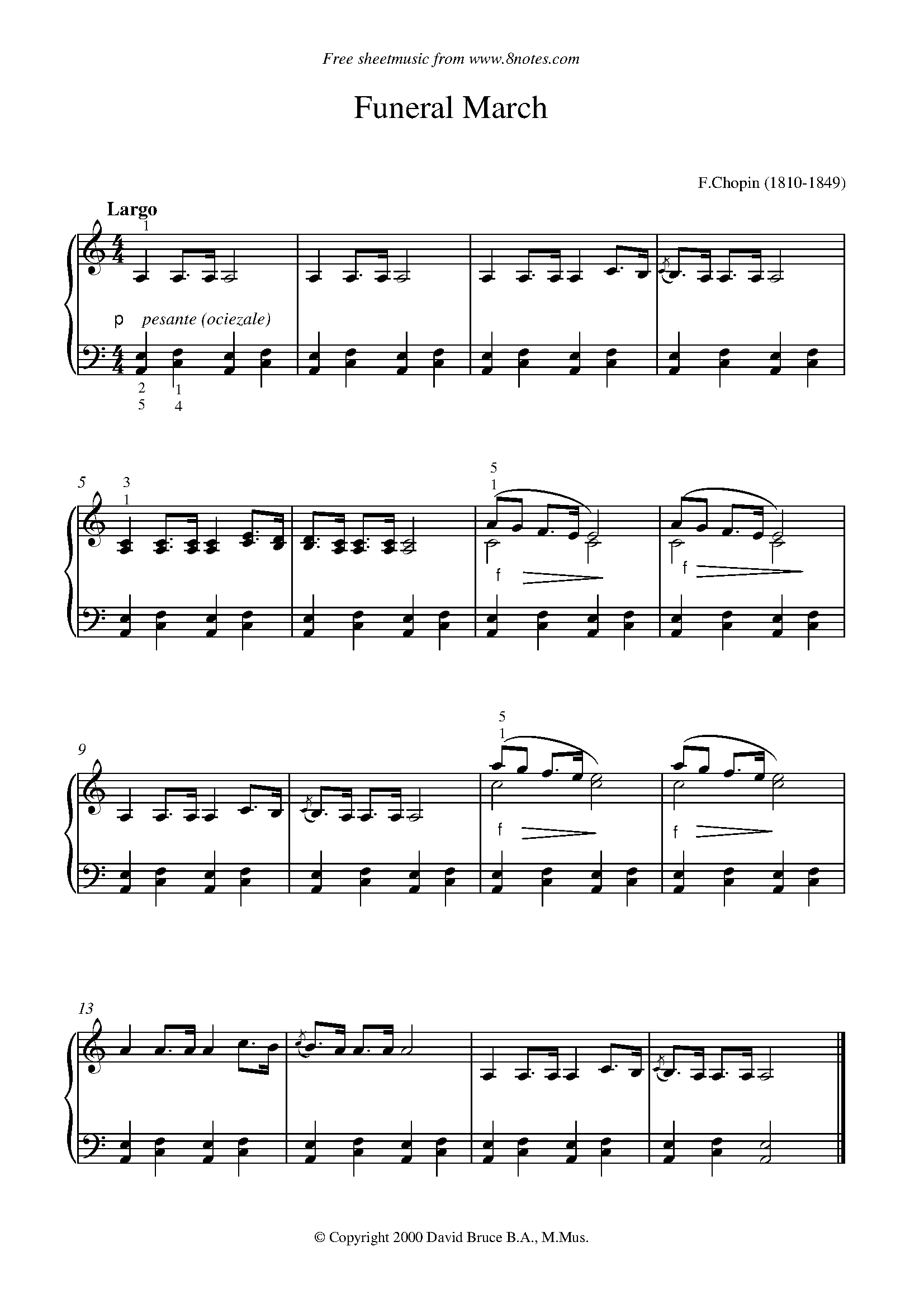 Funeral March
The Funeral March of a Marionette (Marche funebre d'une marionnette) is a short piece by Charles Gounod. It was written in 1872 for solo piano and orchestrated in 1879. It is perhaps best known as the theme music for the television program Alfred Hitchcock Presents, which originally aired from 1955 to 1965.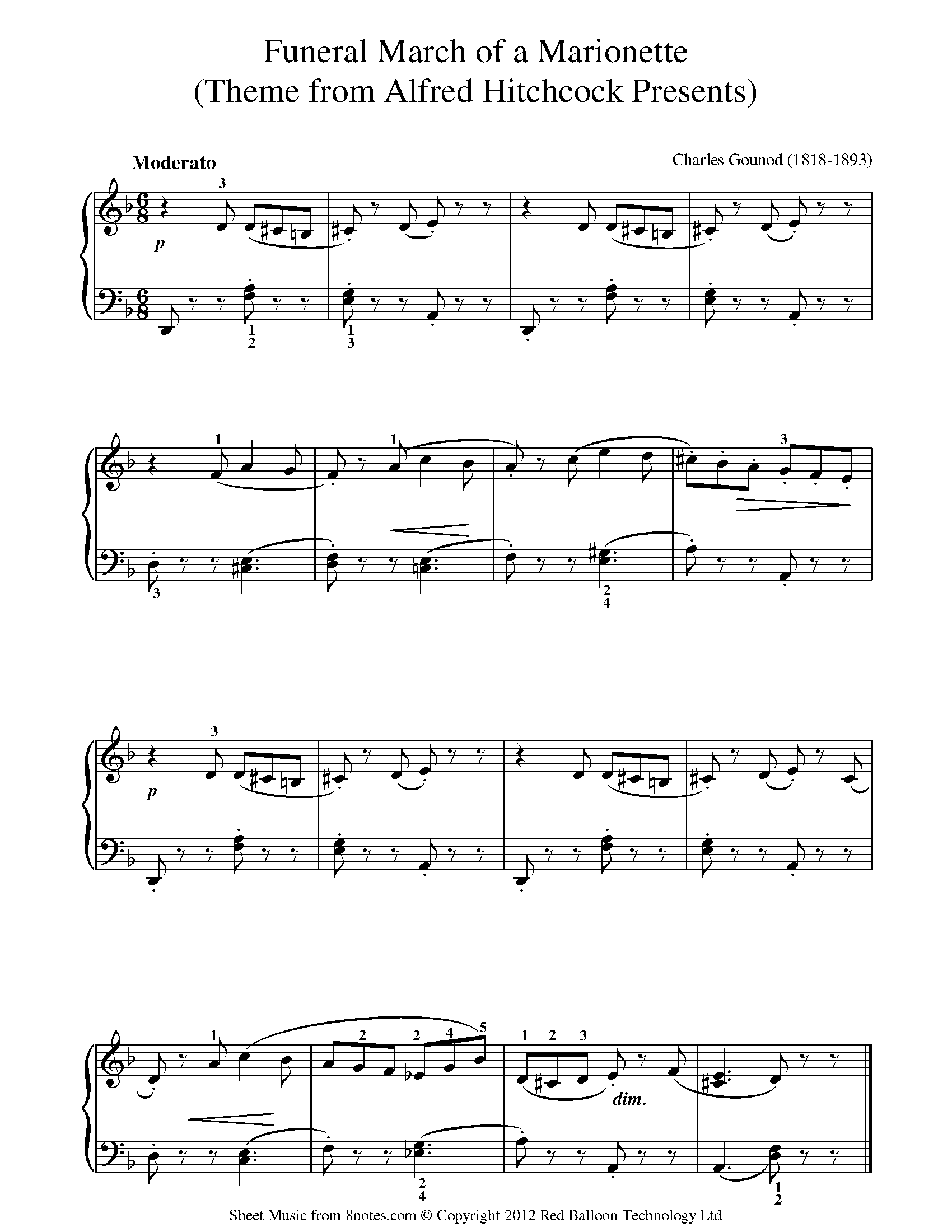 Funeral March of a Marionette (Theme from Alfred Hitchcock Presents)
If you're looking for dark and dramatic, look no further than this, probably Bach's most famous piece. Originally written for organ, it was composed during his time at Weimar, where he was organist, violinist and composer to the Duke of Weimar. In the twentieth century it was used in a film adaptation of "The Phantom of the Opera" and in Walt Disney's "Fantasia."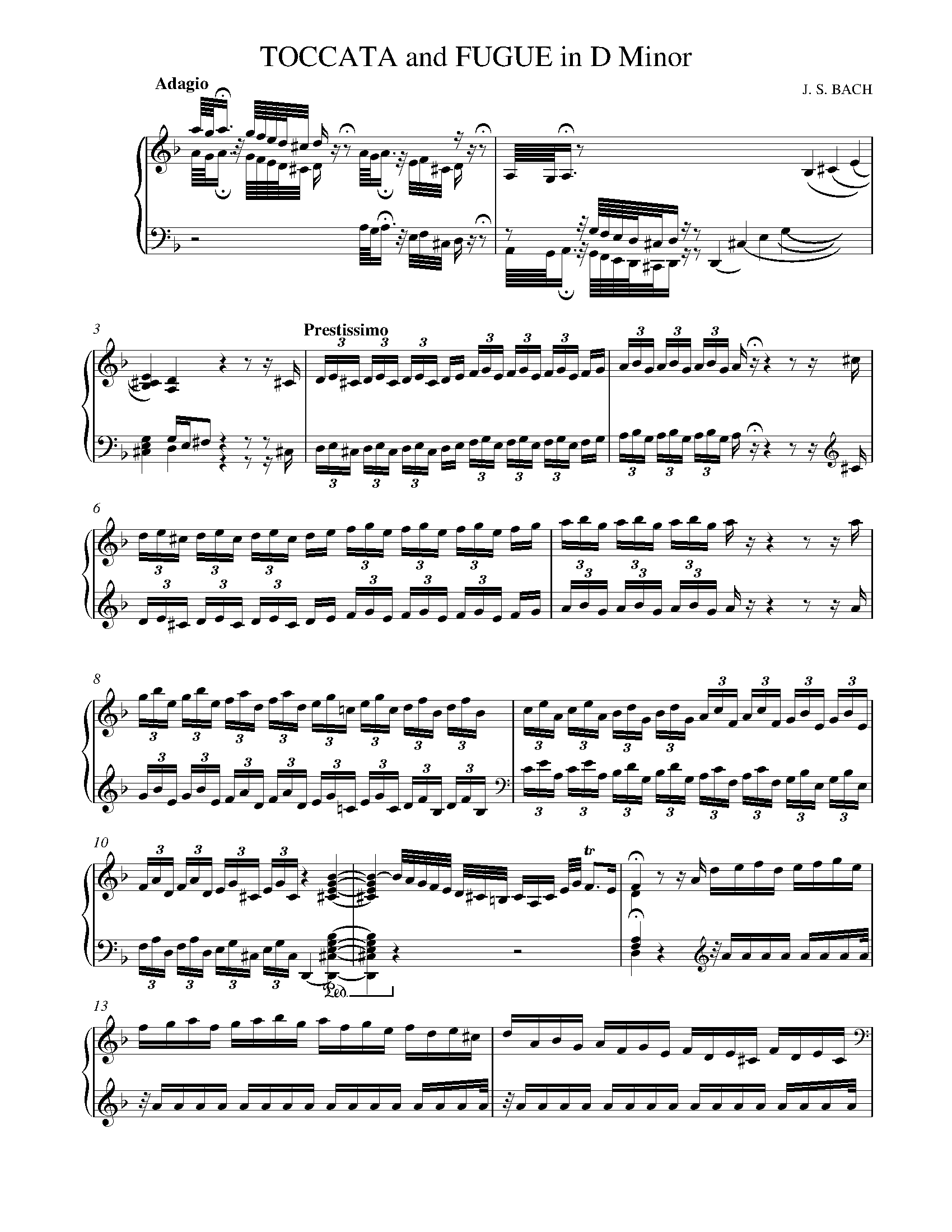 Toccata and Fugue in D minor
(subscription)
Written by Edward MacDowell in 1883 the 'Hexentanz' (Witches Dance) formed part of the '2 Fantasiestücke for Piano'. It's a very difficult piece to play, but...if you've got it haunt it!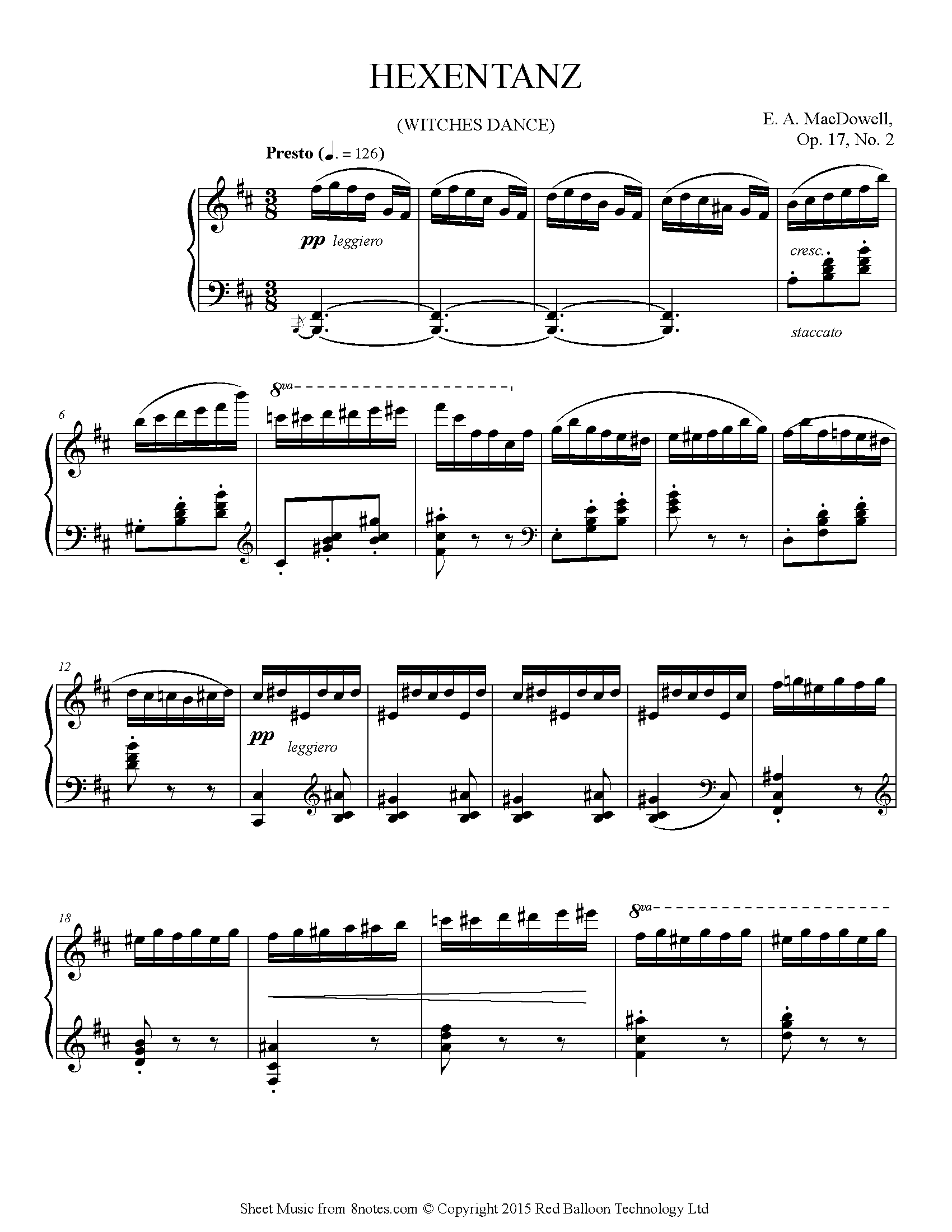 Hexentanz (Witches Dance) Op.17, No.2
If you're looking for a spook-tacular dance that seems to depict a whole host of creatures of the night, this piece is it. Engelmann himself is not so well known today, but he was a hugely prolific composer of educational music. Let's hope his lessons weren't as scary as this!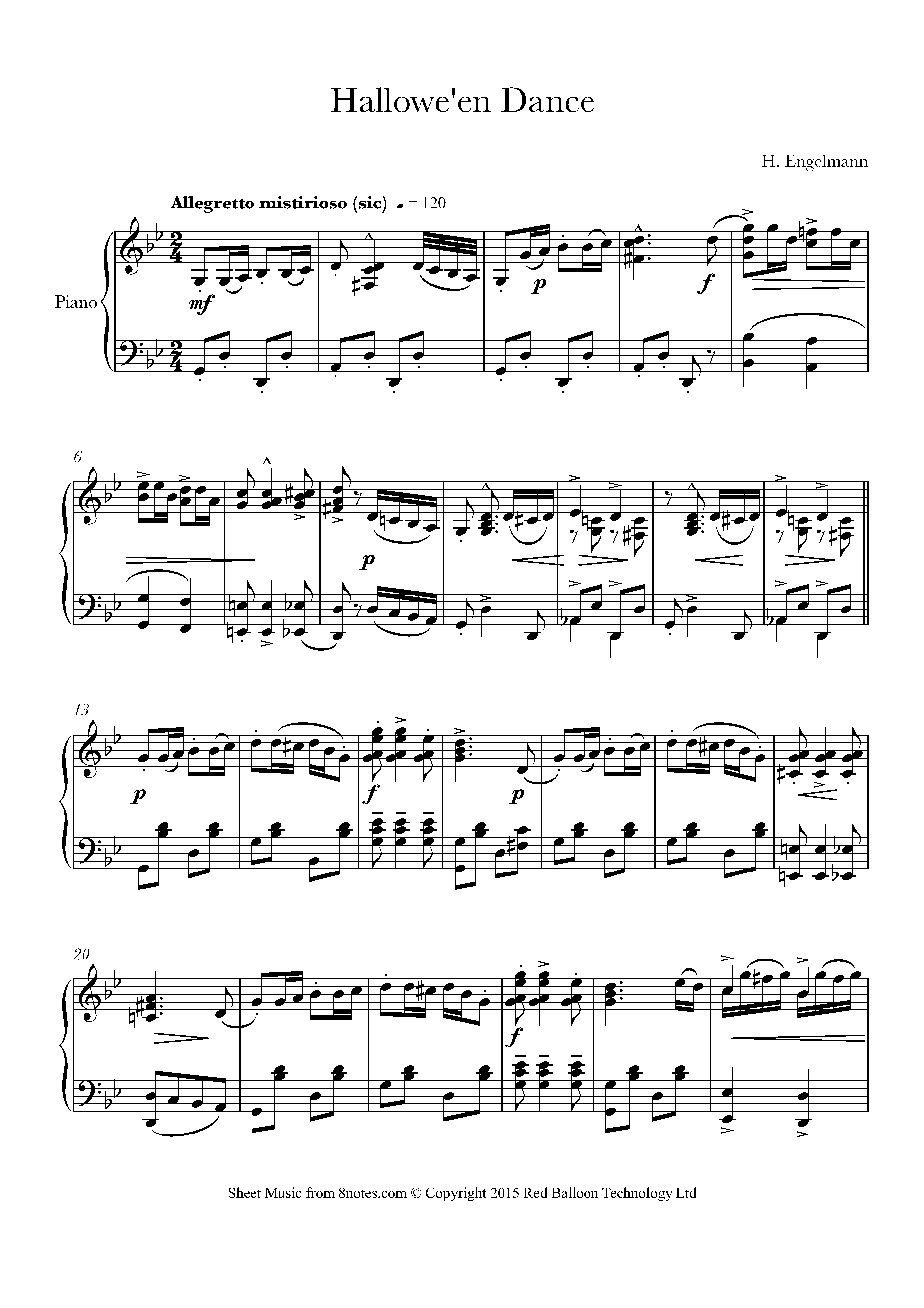 Hallowe'en Dance
Written by 8notes founder, David Bruce, this piece mixes a mournful tune, with sudden petrifying interjections. Welcome to Fright Club!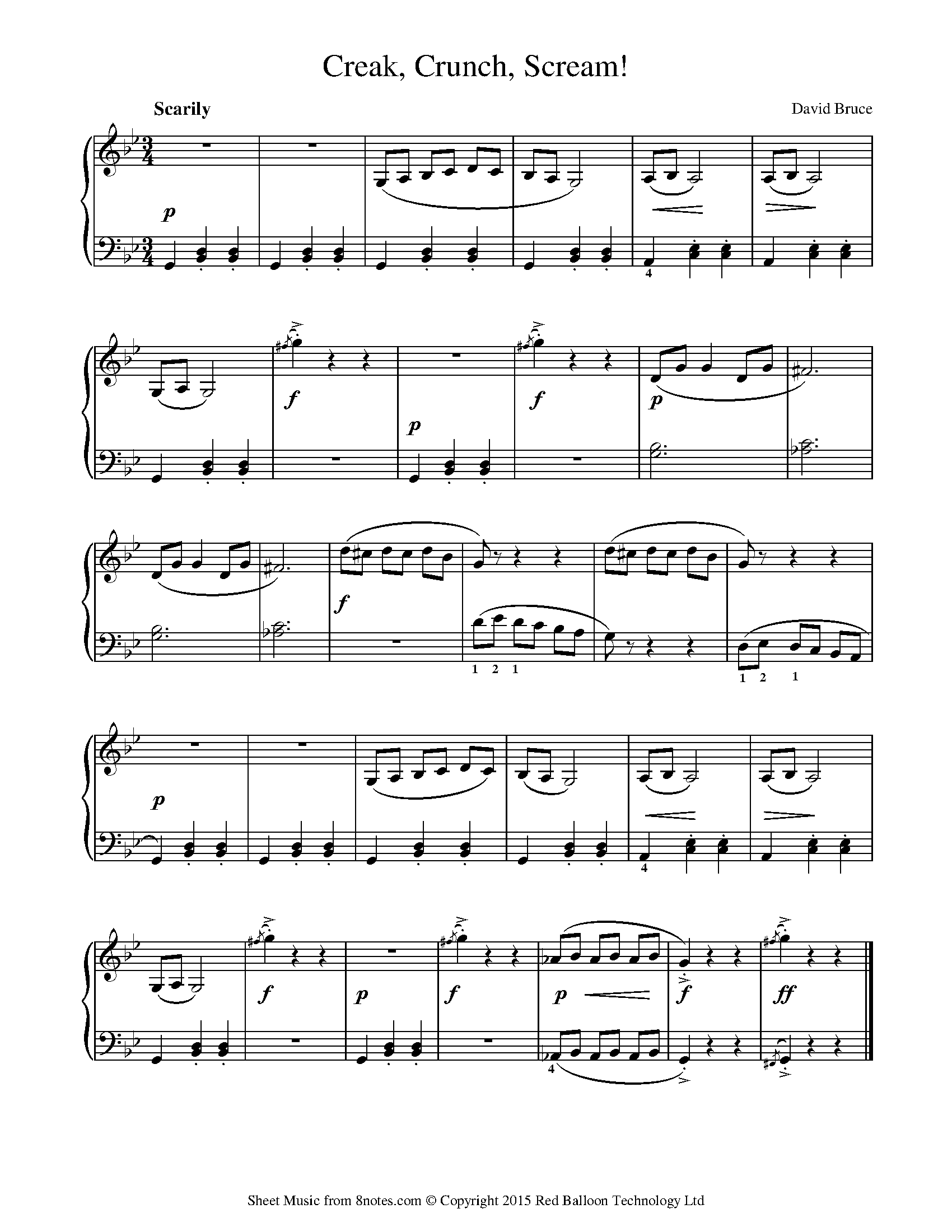 Creak, Crunch, Scream!
As haunted houses go, this one is smart, sophisticated and ghoul as a cucumber. Irving was one of the greatest songwriters of the twentieth century, so even if this isn't as frightening as some on the list, it is nevertheless catchy and fun.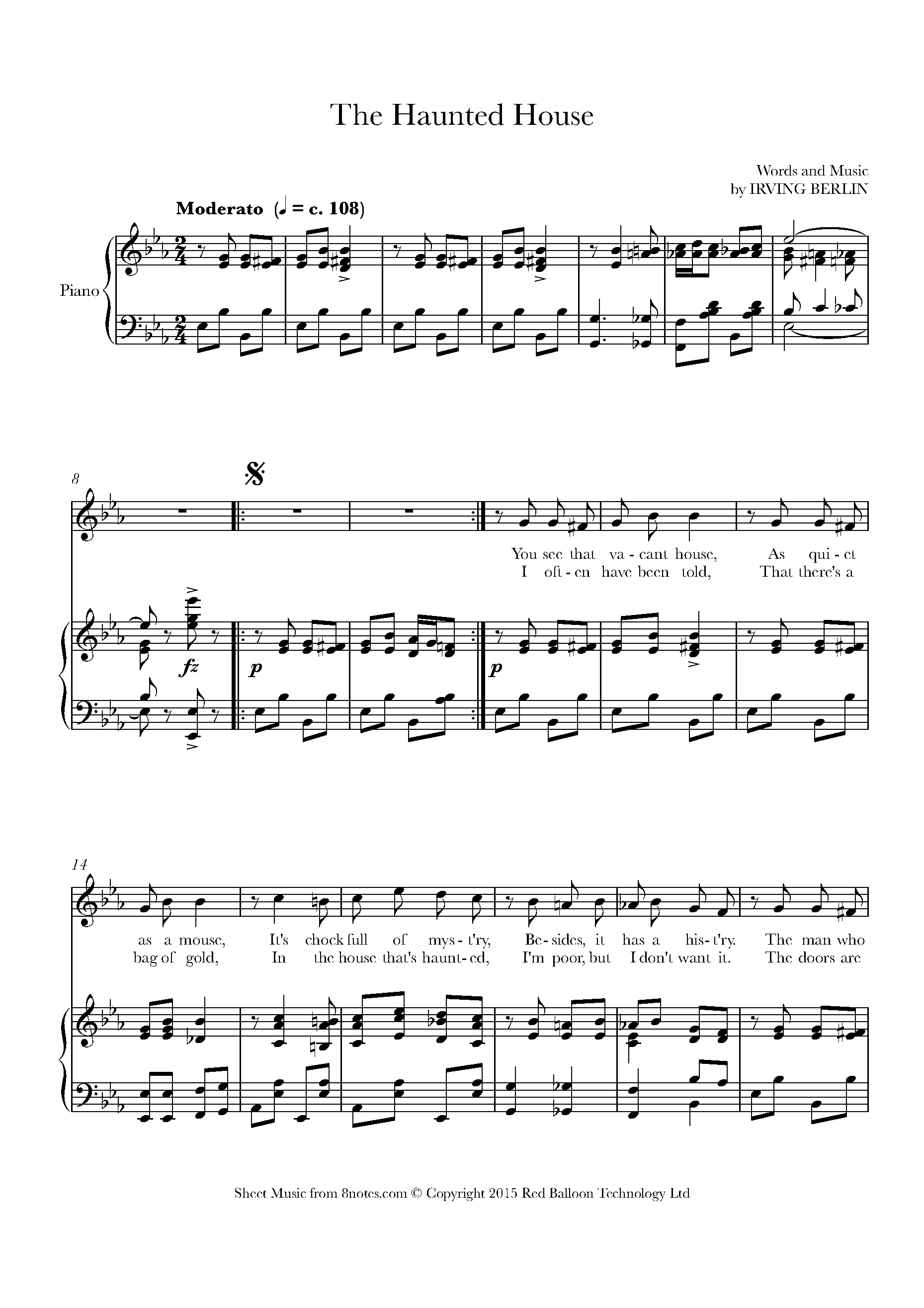 The Haunted House
If you've ever been told a ghost story by someone close to you, you'll recognise the creeping feeling of fascination and dread as you listen. This piece captures that atmosphere really well. The composer Theodor Kullak was also known as a great teacher.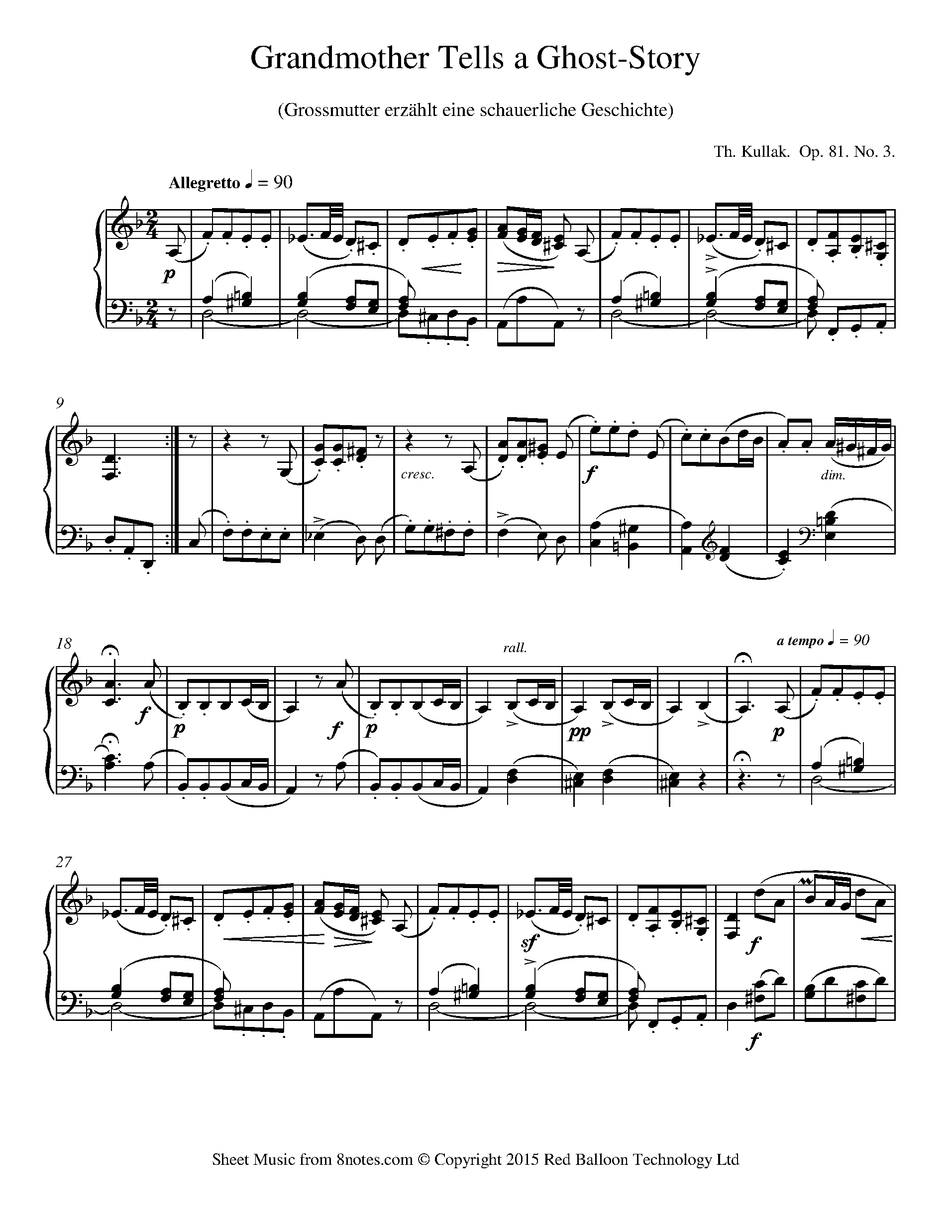 Grandmother Tells a Ghost-Story (Grossmutter erzahlt eine schauerliche Geschichte.) Op. 81. No. 3
Another piece in which the ghouls feel more friendly than fiendly. It depicts the spirits gathering at a cemetery at the dead of night, where they dance to the Skeleton Rag. Edward Madden, the lyricist, is also known for providing the words for the song 'Two Little Boys.'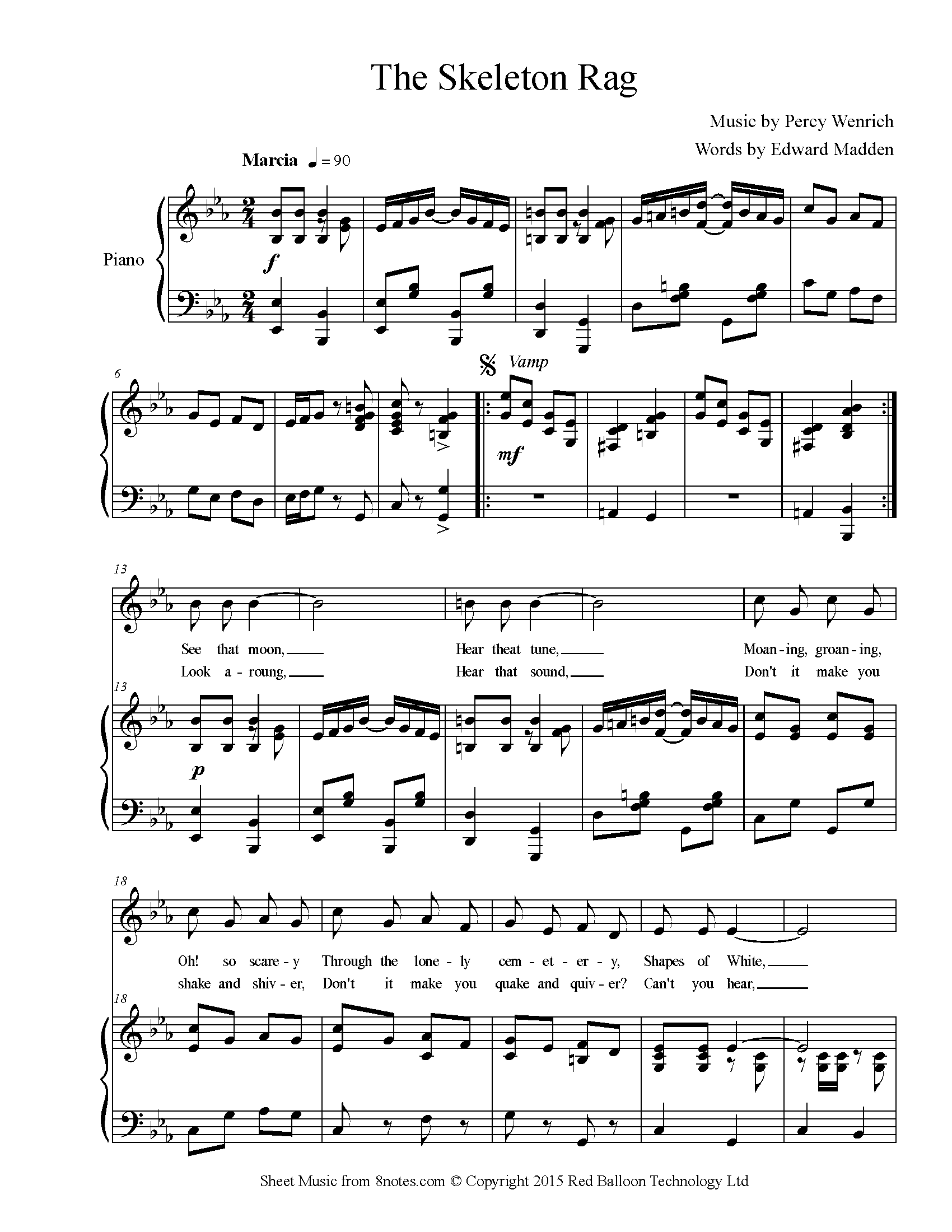 The Skeleton Rag
Described as a 'Novelty Foxtrot' this piece starts with a 'grave' sounding ground bass, but soon opens up into a more cheerful chorus. The composer Nacio Herb Brown is now best remembered as the composer of the 1952 film musical 'Singin' in the Rain.'
The Sneak
A rollicking piece in 6/8 that depicts the flight (or should that be 'fright') of witches. Carrie William Krogmann was an American composer who worked in the first half of the twentieth century.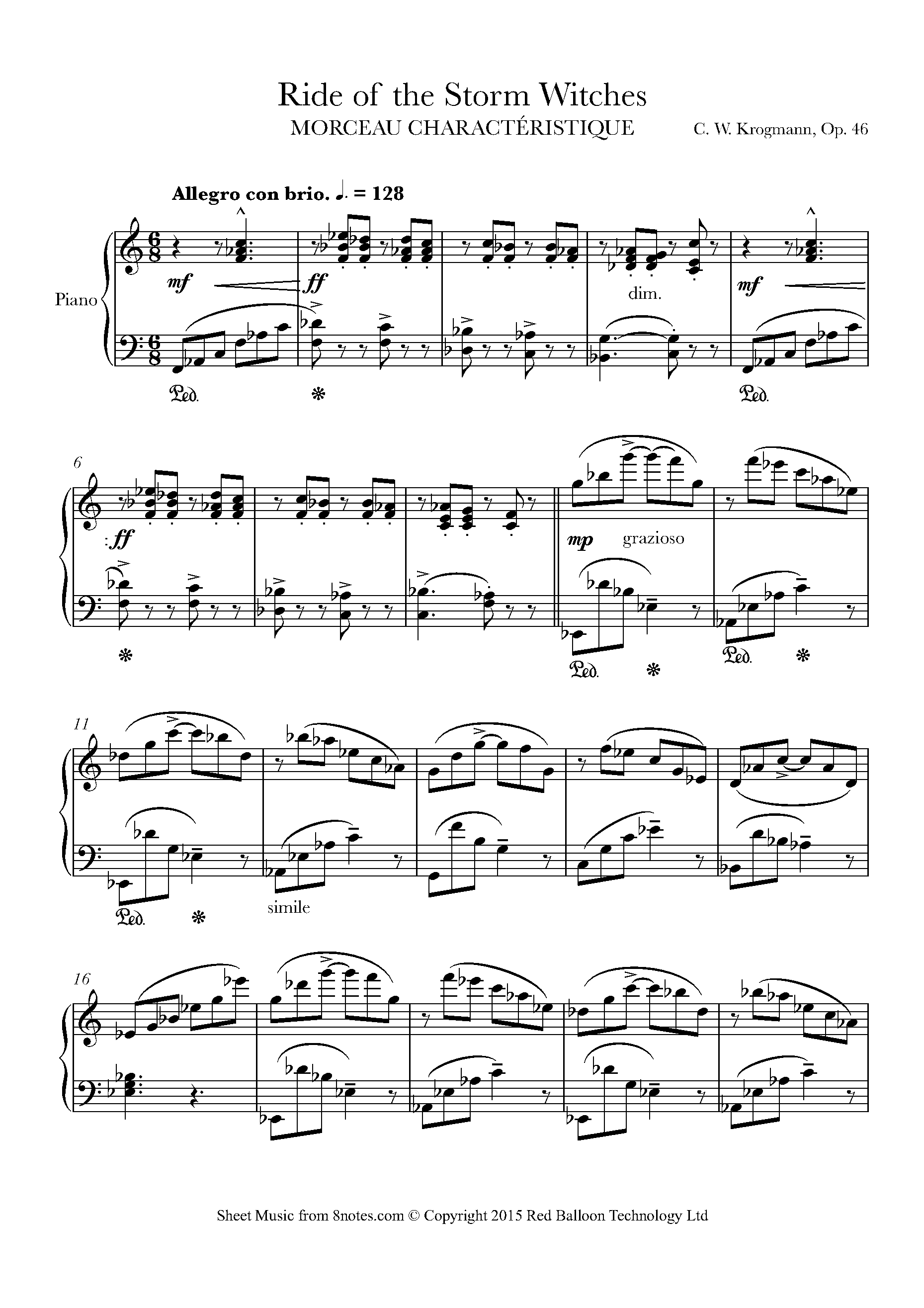 Ride of the Storm Witches from Morceau Caracteristique Op. 46
Simple chords and mournful repeating bass make this feel very much like a death-bed scene. The composer Charles-Valentin Alkan was also a great pianist, rivalling both Frédéric Chopin and Franz Liszt.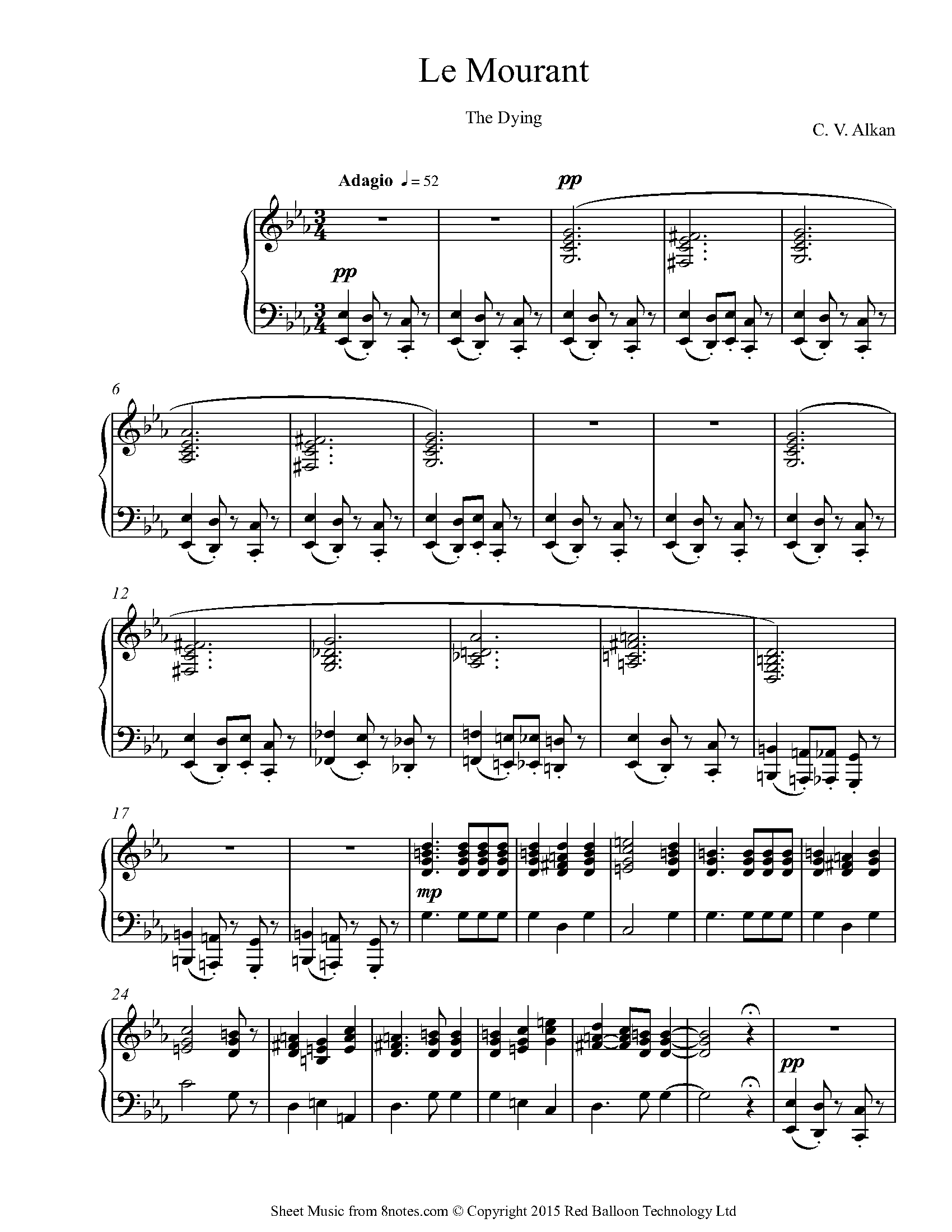 Le Mourant (The Dying)
The rumbling bass-line combined with held chords in this piece, creates the feeling that we are surrounded by an impenetrable mist-erious haze. And we all know that anything can emerge from that ghastly, ghostly fog...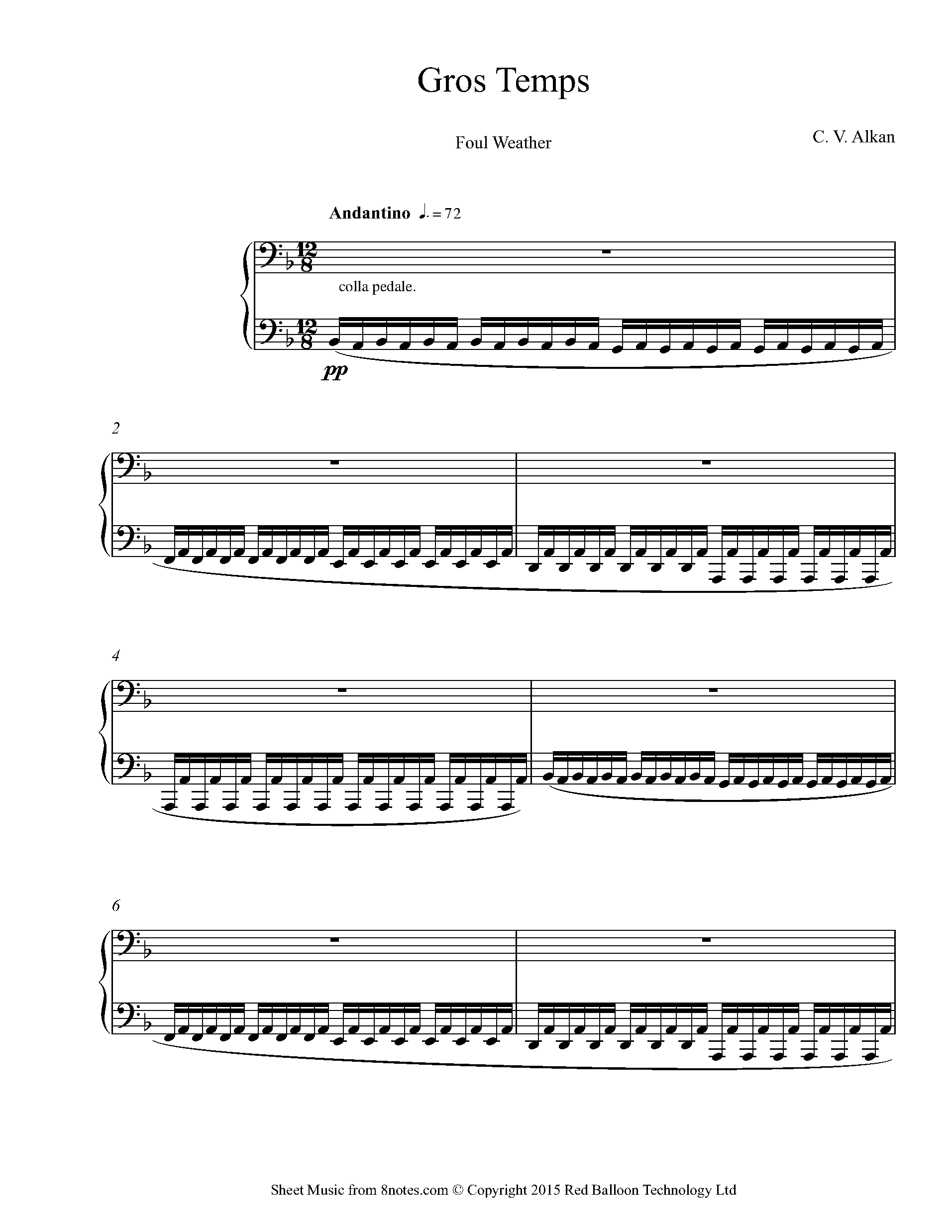 Gros Temps (Foul Weather) from Les Mois